After nine years of staying clear of Grey's Anatomy, because I didn't get the bed hopping part, still don't and because the show has a low range of emotional depth, I watched my first voluntary episode three weeks ago. I had heard somewhere on the grapevine that Peyton from One Three Hill showed her face on GA and was hitting hard on Arizona. Dr. Peyton One Three Hill hitting on Arizona or any other person, I had to see that. So, I watched Readiness is All. Hawtness shall not be overemphasized. Now, even though I actively never had watched an episode of GA, I knew all about it. Knew that Calzona -- Callie and Arizona -- is the sexiest lesbian couple on TV.
I watched the on-call room escapade and the uproar that followed. Even worse, had to stand through Callie's emotional face when she sees Arizona's engagement ring pinned on Dr. Peyton OTH's scrubs and decipher how it got there, to Arizona screaming "you weren't there," to Callie saying "apparently, I lost you too." Did I say that I stayed away from Grey's Anatomy for nine years?
In fact, the only Shondaland production I watched was Private Practice because Addison Montgomery was Addison Montgomery. Yes, Shonda had Addison jumping bed like she was Battlestar Gallatica faster-than-light (FTL) jumping to evade the cyclons. And let's not start on Scandal, whose train I have jumped off, which is basically about an affair with a fictional and useless POTUS. So, I get Shondaland can be crazy.
But as I watched people shading Arizona on comment boards, threads and Twitter, I couldn't take it anymore. So, I decided to voice my opinion. I don't like cheating or condone cheaters but I understand where Arizona's coming from. I do. I read people commenting on how much she has been biatching about her leg all season long and how she should have pulled her act together. Are you freaking kidding me? Her leg got chopped up, by her orthopedic surgeon spouse who promised, promised not to cut it off. You don't get to call her whiny, annoying or any other negative derivatives, if you still have both legs or never had something happen to one that knocked it out of circulation for a couple days. You don't! And you don't get to call just how long she has to deal with things, you don't.
Before the plane crash, Arizona was fun, flirty, flity, amazing, always helping, a great peds surgeon, quick to make outsiders feel welcome -- the first to reach out to Teddy. She told her straight-face that they were friends when she realized Teddy needed friends who are not Owen --, and she calls babies "tiny humans" and their parents "makers of tiny humans. She was basically a body full of boundless childish energy, which is understandable considering her specialty.
But Arizona runs when ish gets difficult. When Callie wanted a baby, she ran but came back. When she broke off with Callie at the airport because Callie's heart really wasn't in Malawi, she ran but came back. Came back to Callie pregnant with Mark Sloan's, Callie's best friend and former sex friend, baby. When or before Arizona runs, Callie often pushes Arizona in a passive-aggressive way and forces Arizona to make a drastic decision. They both don't realize this. Then Arizona sucks it up and becomes who Callie needs. She stops and quickly without processing the circumstances thrown at her puts on her smiley face. And everything looks just right. But is it? I always said a smiley face often hides pain, disappointment and negative emotions.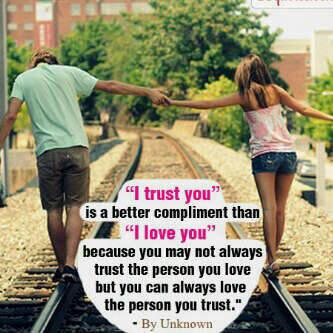 Yes, Callie gave the go ahead to cut Arizona's leg to save Arizona's life and ensure their baby doesn't grow up with just one mother. Come on, the baby has already many issues to work with while growing up: having two interracial lesbian mothers. High school would already be a kick in the butt, why add "a dead lesbian mum" to Sofia's story? But Callie promised Arizona that she wouldn't cut her leg. Sometimes, we hold to the tiny bit when we are angry. And no matter how you spin it, Callie broke a promise. It's kinda like a patient signing a DNR but spouse counteracting the DNR. Am I saying Callie shouldn't have saved her wife's life? No. TV gods know that I would have been pissed to not have the option to see Jessica Capshaw on my tiny screen if I so choose. But all Arizona can think of is the one person she trusts the most in the world broke her trust. And when there's no trust in a relationship, a relationship is on its way to over. And if you remembered, when Callie's life was in jeopardy because of the accident, when they had to decide which to save: Callie or the baby, Arizona chose the baby because that was what Callie wanted. She was willing to loose and grief for her partner because Callie wanted the kid more than anything, even though Arizona didn't want kids initially. Mark Sloan and her had a big fight about it because they chose different people: Mark, Callie's life and Arizona, the baby's life. It all worked out anyways. So, it's easy to see Arizona angry at Callie for breaking her promise because if the circumstances had been changed, she would have heeded Callie's wishes. Is her thinking rational? That's not my point to debate.
Arizona then goes into temporal shock and the onset of PTSD. Which she doesn't know how to get over and doesn't go to therapy. Why Shonda didn't have Arizona and the other survivors of the crash in therapy is beyond me. And in Arizona fashion, she runs and hides. First, she locks herself in the house and refuses to talk to anyone. And then, she cheats. Arizona has both physical and psychological trauma because she's a doctor. Doctors are the worst patients ever. She wasn't prepared for it. Emotional traumas are the worst because you don't see it and you can't fix it until the wounded is ready. And usually, it takes a real bad mistake to realize one's need for help. Arizona needs help and she needed to realize it. She needed to unravel and glue herself back together, by herself.
Also, Arizona can't get over the fact that Callie knew and loved her before the accident. Even though she loves Callie, I don't think she's confident of Callie's love or Callie's attraction to her after the accident. She probably thinks that Callie loves her less because she's not 'whole' and wonders if they would be together if they had met when she has one leg. Yes, Callie complained about not having sex for five months and was Callie patient -- passive aggressive, but did she really make Arizona realize that she desired her for her and not because Arizona is her wife and she, Callie, needed to get laid? Also, subconsciously, I think Arizona blames herself for putting Callie through the suffering, pain and lack of sex because of the accident. Then you have a beautiful, talented surgeon who knows about Arizona's amputated leg and still wants her. Wants her as she is, one-legged surgeon, not the way she was before. For Arizona, that had to be a huge validation of her attractiveness to someone she's attracted to. She needed that. Which is why she flirted with Lauren. And more, she is gaining control, not losing control like Lauren hinted. And she is getting on her way to falling back in love with herself. Isn't it creepy how much Lauren looks and acts like the Arizona before the crash?
Then we get to that last scene which goes as follows:
Callie: (crying) I thought, I thought we were past the hard stuff. I thought we were finally good.
Arizona: We were, we are.
Callie: WE'RE MARRIED!
Arizona: I know!
Callie: God! We have a child!
Arizona: I know!
Callie: How could you do this?
Arizona: I don't…
Callie: After all that's happened this year. After everything we've been through, everything we've survived. Bankruptcy, Mark, the plane.
Arizona: YOU WEREN'T ON THE PLANE, CALLIE! You weren't in the woods! You did not hear Meredith crying for Lexie, Mark moaning in pain or hear me scream in pain! You weren't there and you keep acting like you were but you weren't. It wasn't your experience.
Callie: I lost Mark. You almost died!
Arizona: (mimicking Callie) I lost Mark, you almost died. YOU WEREN'T ON THE FREAKING PLANE! You want the street cred, the badge of honor, the warrior wounds? Then great! Stick out your leg and I will go grab a bone saw and let's even the score!
Callie: It always comes back to the leg.
Arizona: I trusted you more than anything. More than anyone in my life and you decided to cut it off --
Callie: TO SAVE YOUR LIFE!
Arizona: YOU DIDN'T LOSE ANYTHING! I did. I did.
Callie: Apparently, I lost you.
I interpret that episode as Arizona feeling guilty and sad until Callie brings up the plane and everything comes crashing down. In situations when people box their emotions for so long and refuse to acknowledge them, when such emotions come out, they often come out scratching and wreaking more havoc than intended. Arizona didn't mean to hurt Callie. She just needed Callie to realize what she's going through. But because this scene is 24 episodes late, it comes out worse than it should have been.
Am I condoning Arizona's cheating? No, I'm not. Cheating sucks for both participants: both the cheater and the cheated upon. I agree that Callie has a right to be mad. But I would like for people to understand the cheating isn't only about revenge or childishness or selfishness but a cry for help. I would like for the couple to work things out, separately and together. I would like to see Arizona in therapy and watch her become the cute, bubbly character she once was. I would like for Arizona to process her loss and see her go through this consequences of her actions through Arizona's eyes. I would like to see people stop bashing both Arizona's character and the actor who plays the part. I would love to see Callie and Arizona get back together. They probably will be at the end of next season, but I want it sooner than episode 24. But more importantly, I would like to see Shonda Rhimes change. Her relationship with her characters have always been a touchy spot with me. I get the need to humanize one's characters and throw difficulties at them so they can grow. But Shonda Rhimes does hers to the extreme. But the latter is one that will never happen. Shonda Rhimes will always be Shondaland crazy.